HoVR™
Complete
Shooter Package
The Horus HoVR™ Complete Shooter Package gives you everything you need to start your journey into precision shooting.
The Complete Shooter Package includes:
"The new bundle deal from Horus Vision is not only the best value today, but the best value I have ever seen if you want to get into long-range shooting."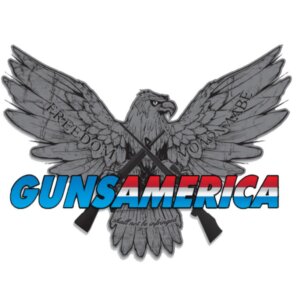 -Clay Martin
GunsAmerica
The Complete Shooter Package
The Horus HoVR™ scope comes with one of three reticles options; TREMOR3™, TREMOR5™, or H59™-MOA. Say goodbye to dialing by using the patented Horus grid for your holds.
Description
Value
Weight
762 g/28.88 oz
Illumination
non-illuminated
Elevation
Exposed, Setable zero
Windage
Capped
Focal Plane
First
Reticle

TREMOR3, TREMOR5, H59-MOA

Magnification Range
5-20x
Objective Lens Diameter
50mm
Internal Adjustment Range
Elevation: 17.5 MRAD
Windage
14.5 MRAD
Click Value
0.1 mrad
Parallax Adjustment
25 m - ∞
Eye Relief
64-78 mm/2.52-3.7 in
Exit Pupil Diameter

5x: 9.9 mm

20x: 2.6 mm

Diopter Range
+/-2.5
Field of View

5x: 20 ft

20x: 5.3 ft

5x: 6.1 m

20x: 1.62 m

Country of origin

Japan
Weather Meter Technical Specs
| Description | Value |
| --- | --- |
| Battery* | 2 AAA |
| Color | Black/Grey/Orange |
| Works with compatible app | HORUS Ballistics App* |
| Weight | 7.0 oz |
| Dimensions | 4.9" tall x 1.9" wide x 1" deep |
| Bluetooth | Version 4.0 |
| Country of origin | China |
| Description | Value |
| --- | --- |
| Battery* | CR2 - 3.0V |
| Color | Black |
| Magnification | 6x |
| Eyepiece lens diameter | 16mm |
| Objective lens diameter | 26mm |
| Range | 2000 Meters |
| Accuracy | +/- 1 yd/m |
| Accuracy | +/- 1° |
| Laser Wavelength | 905nm (laser class 1) |
| Operating Temperature | 14℉ to 120℉ |
| Works with compatible app | HORUS Ballistics App* |
| Weight | 7.5 oz |
| Dimensions | 4.3" tall x 3" wide x 1.3" deep |
| Bluetooth | Version 4.0 |
| Country of origin | China |
| *Battery Not Included | |

| | A | B | C | D | E | F | G |
| --- | --- | --- | --- | --- | --- | --- | --- |
| Description | Overall Length @ 0 Diopter | Objective Outer Diameter | Tube Diameter | Eyepiece Outer Diameter | Mounting Length | Front Mounting Length | Rear Mounting Length |
| Inches | 13.42 | 2.32 | 1.18 | 1.692 | 5.6 | 1.7 | 2.27 |
| Millimeters | 341 | 59 | 30 | 43 | 142 | 43 | 57 |