HoVR™1.0 Laser Range Finder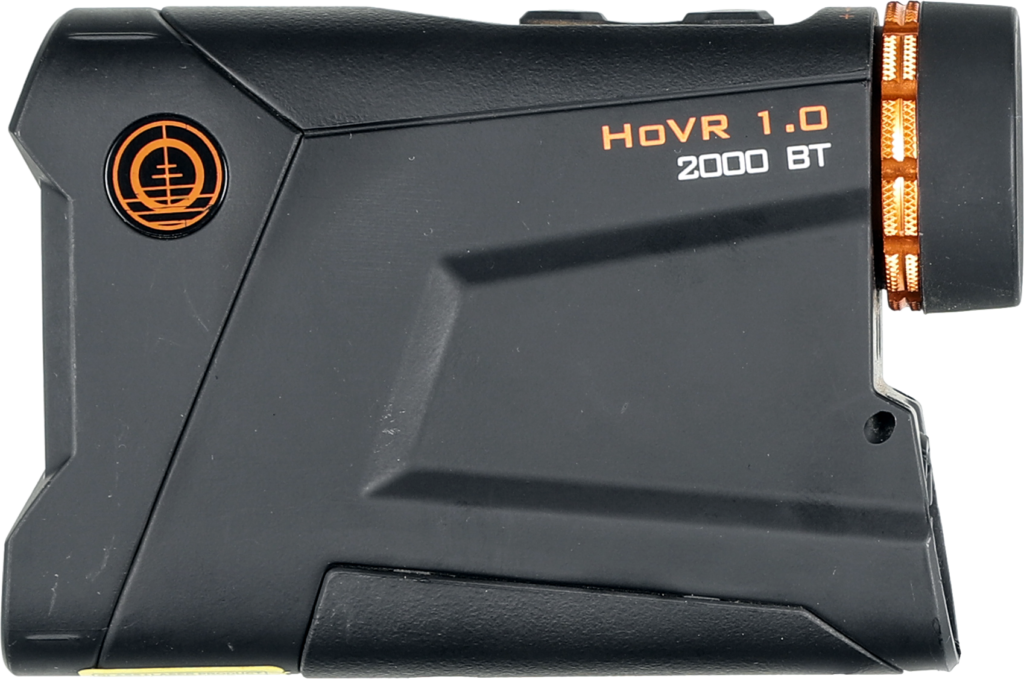 The HoVR™ 1.0 2000 BT Laser Range Finder (LRF) integrates the latest in range finding technology with Bluetooth capability*, providing accurate range data and wireless communication with the FREE HORUS Ballistics App* for fast and accurate results at the touch of a button.
With ranging capability up to 2,000 yards, the HoVR™ 1.0 2000 BT LRF instantly provides range and inclination data via the internal display as well as to the HORUS Ballistics App*. It also provides a SCAN mode allowing for continuous ranging of an object.


| Description | Value |
| --- | --- |
| Battery* | CR2 - 3.0V |
| Color | Black |
| Magnification | 6x |
| Eyepiece lens diameter | 16mm |
| Objective lens diameter | 26mm |
| Range | 2000 Meters |
| Accuracy | +/- 1 yd/m |
| Accuracy | +/- 1° |
| Laser Wavelength | 905nm (laser class 1) |
| Operating Temperature | 14℉ to 120℉ |
| Works with compatible app | HORUS Ballistics App* |
| Weight | 7.5 oz |
| Dimensions | 4.3" tall x 3" wide x 1.3" deep |
| Bluetooth | Version 4.0 |
| Country of origin | China |
| *Battery Not Included | |