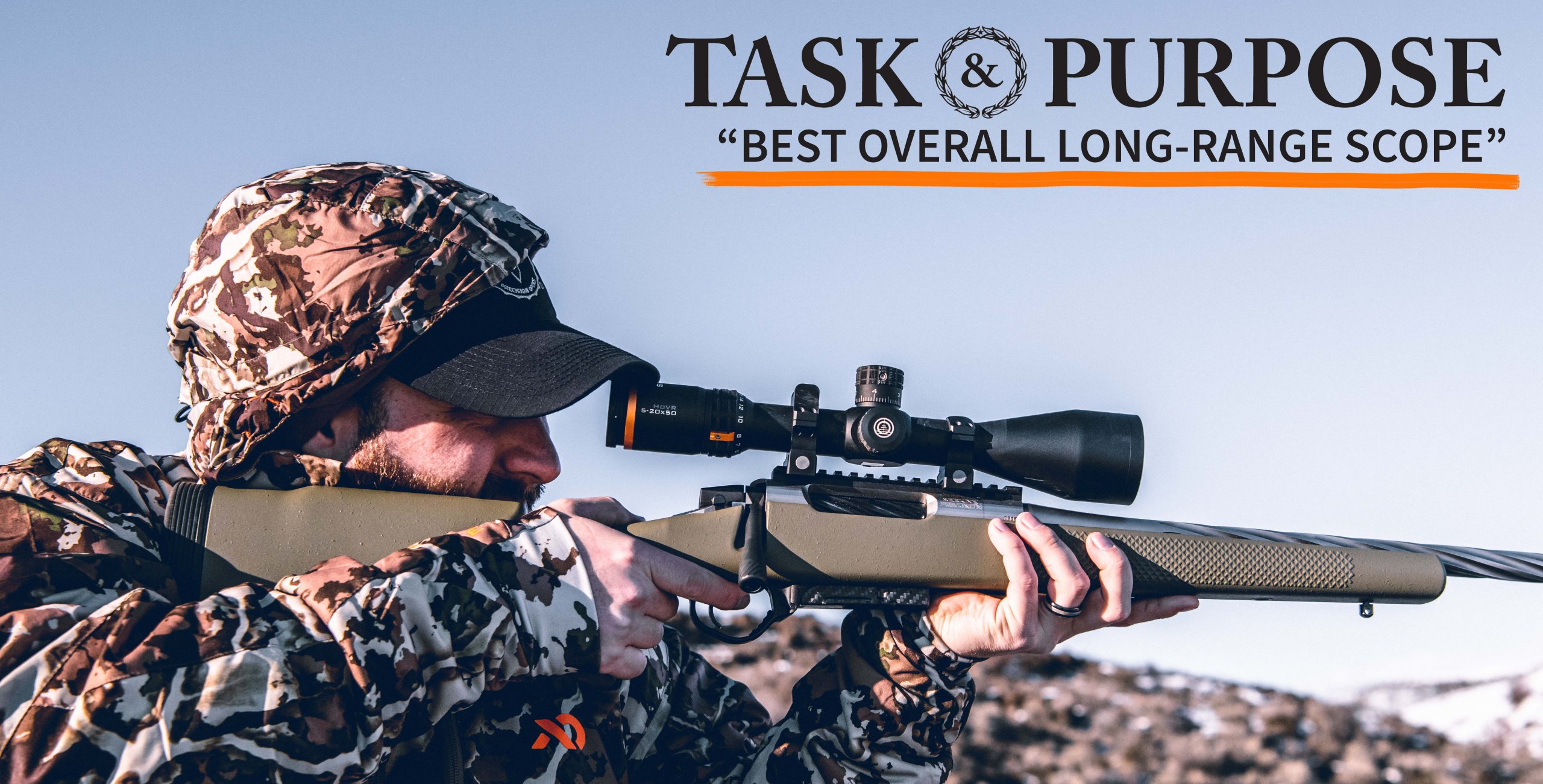 Task & Purpose, an authority on military and veteran news, has named the Horus Vision HoVR™ 5-20x50mm rifle scope the "Best Overall" for Long Range Scopes. The HoVR™ was touted as having good value, very good performance and being lightweight and tough. 
A four-digit price tag can hurt, but the Horus Vision HoVR 5-20×50 packs quite a punch in the value department. With a 5-20 power magnification range and three different non-illuminated Horus Vision (re: grid-style) reticle options (including the SOCOM-approved Tremor3), this optic provides plenty of performance for a mere $1,500.

This first focal plane scope features a 30-millimeter tube diameter with an exposed elevation turret and a capped windage turret, each capable of 0.1 mil or 0.25 MOA adjustments, depending on the reticle. The diopter knob opposite the windage turret allows for parallax elimination from 25 meters to infinity.

One knock against the HoVR is its lack of an illuminated reticle, although some would argue that this eliminates another potential failure from this very solid long-range scope. The other is that some reviewers felt that it did not transmit light very well, limiting its performance. Still, users report that it tracks well, retains zero like a champ, and is an all-around solid performer. 

–Task & Purpose
Task & Purpose also goes on to explain features that can assist shooters in making long range hits. Overall, this is an excellent write up on long range techniques. 
Read More on Task & Purpose 
Click here for more information on the Horus HoVR™ 5-20x50mm