Save BIG by Purchasing Both Units Together!
Laser Range Finder + Weather Meter Kit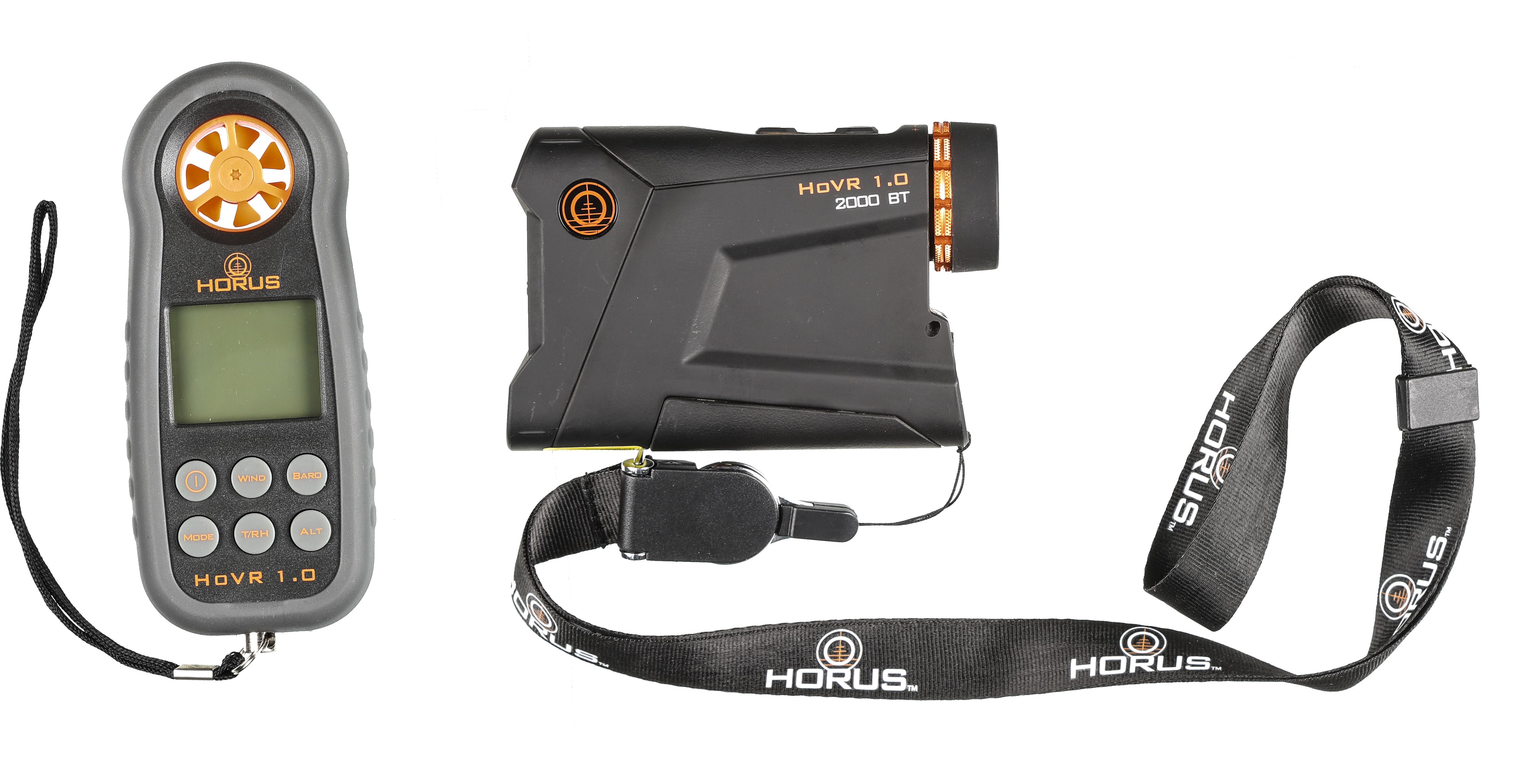 Providing a complete solution, this kit includes the HoVR 1.0 Weather Meter and HoVR 1.0 2000 BT LRF. Both with Bluetooth capability to the FREE HORUS Ballistics App*, it provides the most complete and easy to use targeting system on the market. Whether looking to extend your range, improve accuracy, or simply a better user experience this is the answer for you! 
"They're easy to use and quite handy, and they're tools any serious rifle shooter should investigate."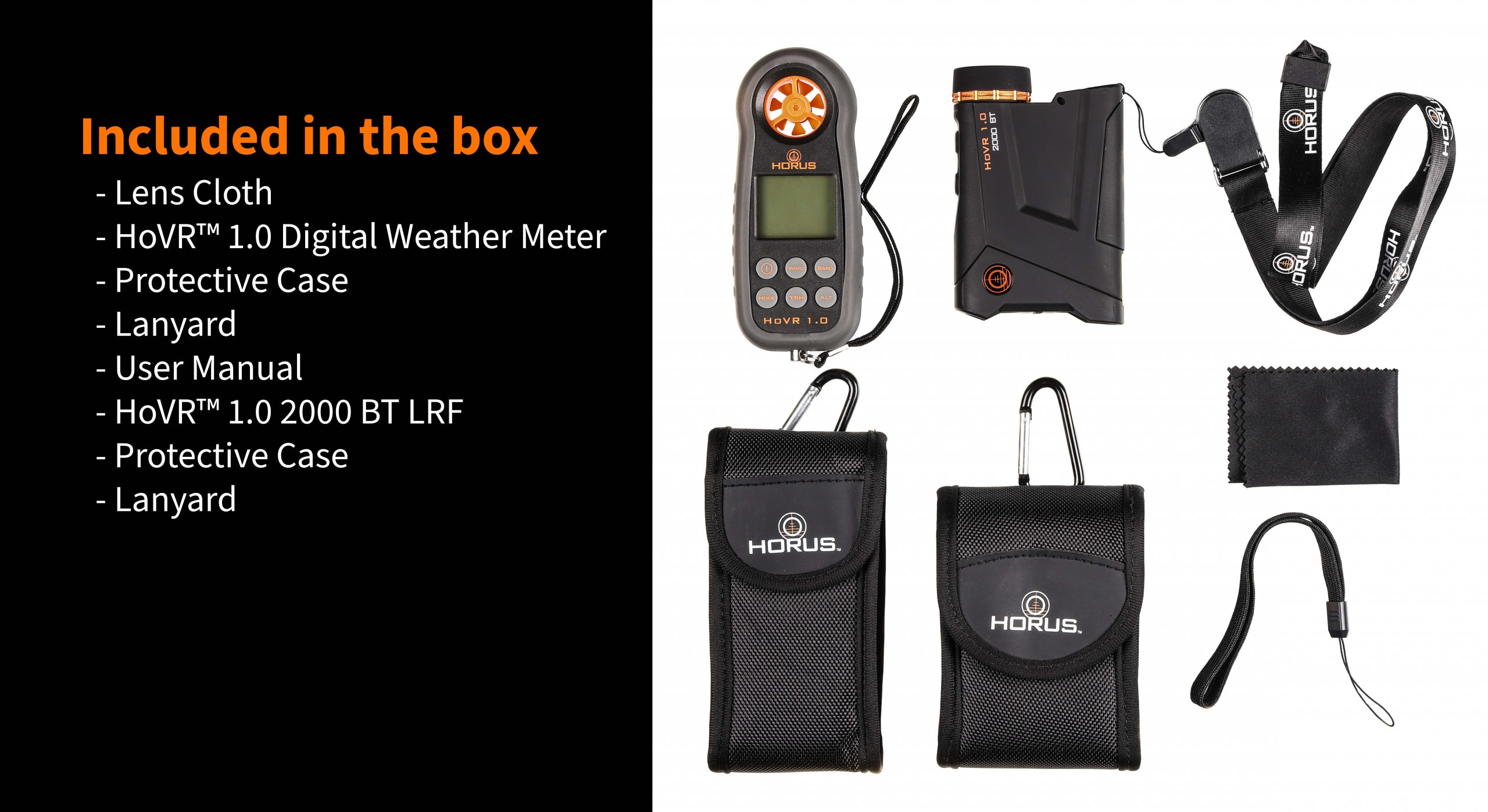 | Description | Value |
| --- | --- |
| Battery* | CR2 - 3.0V |
| Color | Black |
| Magnification | 6x |
| Eyepiece lens diameter | 16mm |
| Objective lens diameter | 26mm |
| Range | 2000 Meters |
| Accuracy | +/- 1 yd/m |
| Accuracy | +/- 1° |
| Laser Wavelength | 905nm (laser class 1) |
| Operating Temperature | 14℉ to 120℉ |
| Works with compatible app | HORUS Ballistics App* |
| Weight | 7.5 oz |
| Dimensions | 4.3" tall x 3" wide x 1.3" deep |
| Bluetooth | Version 4.0 |
| Country of origin | China |
| *LRF Battery not included | |
| Description | Value |
| --- | --- |
| Battery | 2 AAA |
| Color | Black/Grey/Orange |
| Works with compatible app | HORUS Ballistics App* |
| Weight | 7.0 oz |
| Dimensions | 4.9" tall x 1.9" wide x 1" deep |
| Bluetooth | Version 4.0 |
| Country of origin | China |
| Description | Units | Range | Accuracy |
| --- | --- | --- | --- |
| Wind Speed | Mph, km/h, ft/min, m/s, kts | 0 - 67 mph | +/-2% |
| Temperature | F, C | 14 - 104 F | +/-2.7 F |
| Relative Humidity | % | 5-95% | +/-3% |
| Barometric Pressure | inHg/HPA | 9-32 inHg | +/-0.5% inHg |
| Altitude | Ft, m | 0-6,000m | +/-5% |